Element Hotel Dining
Element Miami International Airport believes there is no reason to disrupt your healthy eating habits while you're traveling. Element understands the importance of eating what you want at the right time. We'll help keep you on track by providing fresh, convenient options that cater to your healthier needs and lifestyle.
The Salon at Element
Enjoy the unique dining experience at The Salon at Element. Our on-site restaurant invites you to unwind with a small bite or cocktail either in our dining room or at one of our poolside tables.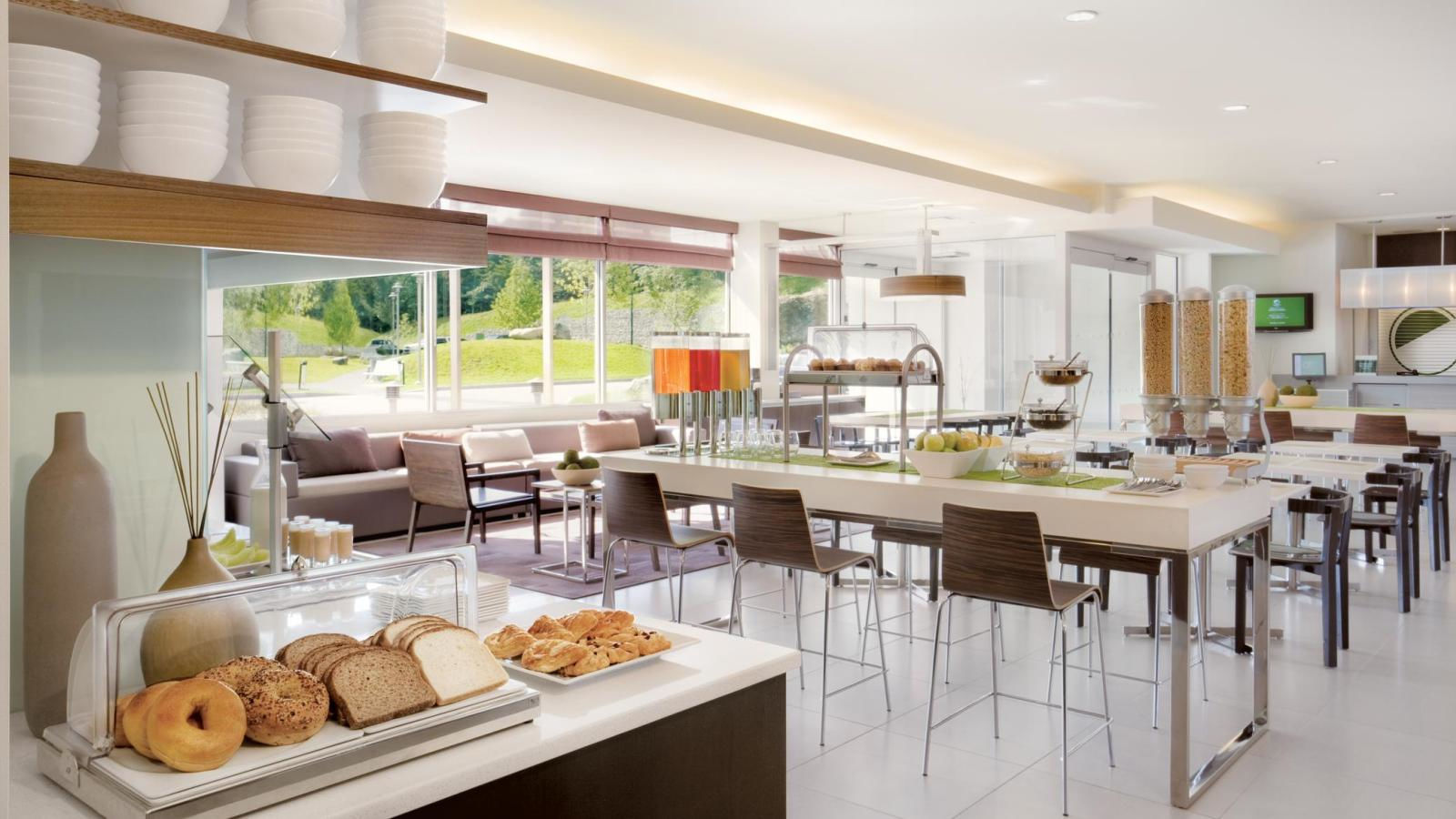 Rise: Breakfast bar
We like the idea of simplicity. That's why our Miami Airport restaurant provides you with fresh, convenient options that cater to your healthy lifestyle and needs. Every morning you'll find smoothie shooters, hot breakfast wraps, fresh fruit, yogurt and cereal. Our complimentary breakfast is a great way to start your day before you decide what things to do near Miami Airport.
Relax: Evening reception
Enjoy yourself. Relax is our complimentary spin on "happy hour," and is offered four times a week, Monday - Thursday. Featuring carefully selected food and beverage pairings, Relax is a place to mix, mingle and most of all, relax.
Restore: Gourmet pantry
We're proud to offer our 24 hour grab-and-go pantry, Restore. Available at all hours with healthy options, you can grab a snack or the ingredients for an easy meal in your guest room kitchenette.